TURN YOUR VOICE INTO TEXT AND ANALYTICS
Voice transcription software that extracts value out of every word you speak
Every day professionals participate in meetings and discussions that include important points to document, share, and analyze. Recording every meeting and extracting meaningful notes for everyone is practically impossible. This often leads to knowledge that's forgotten, lost, or buried in recordings. But we have the Voice Transcription solutions!
how it work?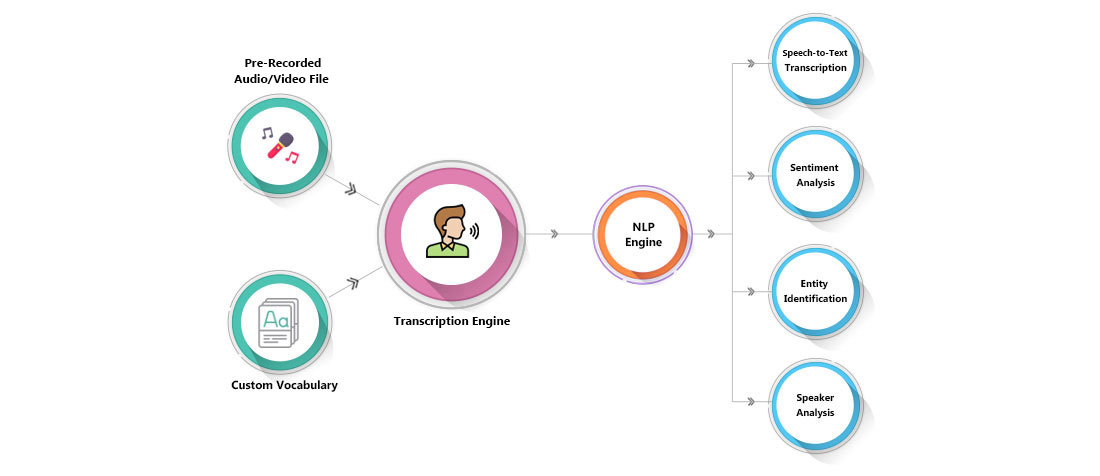 Powerful Transcription Engine
Leverages natural language processing to accurately convert saved audio and video files to text that's readable and meaningful.
Speaker Identification
Uses sophisticated acoustic algorithms to recognize multiple speakers' voices from multiple channels in the same audio.

Accuracy
Designed to provide accurate and automated transcripts for a wide range of audio and video file types.
WHAT ELSE CAN NLP DO?
Use NLP to decode emotions and sentiments of your speakers

Keyword Cloud
Recognizes unique keywords that are used frequently in your audio or video file and creates a word cloud, giving you keyword density.

Word Confidence
Measures the degree of accuracy for the response by giving a confidence score for every single word.

Sentiment Analysis
Determines the mood of customers and if the conversation was positive or negative based on the tone, pitch, and frequency of their voice.

Building Custom Vocabulary
Understands words often used in your industry or domain by utilizing a customizable speech recognition vocabulary.

Noise Robustness
Easily handles noisy audio or background noise from many environments without requiring additional noise cancellation.

Understanding Languages
Can understand 16 different languages from around the world and transcribe in your language without manual help.
OUR LATEST BLOGS
A new approach to creative thinking…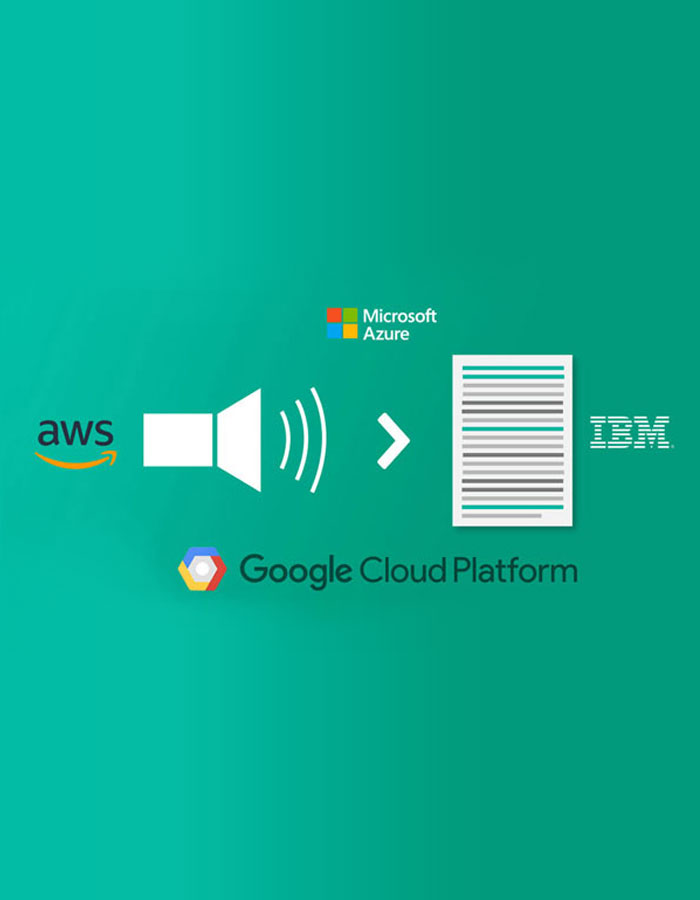 Speech-to-Text Technology
In today's world, there is more voice-based communication and collaboration happening than ever. People are no longer only typing now.