We Ideate, Design and Develop Smart Conversational Voice Apps
We develop intelligent voice apps, transcription solutions, and chatbots for all businesses
Our powerful, innovative, and interactive voice-based solutions are self-sustainable in the long run because they integrate seamlessly with your business processes to provide you with high-end operational efficiency and smooth processes
Talk to our expert
Custom Voice App Development
We specialize in the design and development of voice assistant skills for artificial intelligence platforms.
Voice Transcription and Analytics
We offer custom voice transcription software aimed towards focusing productivity through analytics.
Voice Consulting Services
Avail our strategic consulting services to understand how voice can transform your business culture and boost productivity.
Voice Chatbot Development
Chatbots are the future. Our chatbot development team is here to make sure you get the best one to cater to your customer base.

Custom Voice App Development

Alexa skills and Google Home actions

Natural Language Processing (NLP)

Voice Transcription and Analytics

Voice Chatbots

Voice-Based Mobile App Development
Meet "Tawq", Our Intelligent Transcription and Analytics Software
Tawq can accurately convert audio and video files to text which is readable and meaningful. Backed by machine learning capabilities, you can train it to pick keywords and phrases. It can also give you instant call productivity statistics like sentiment analysis, keyword density, and speaker identification in multiple languages.
KNOW MORE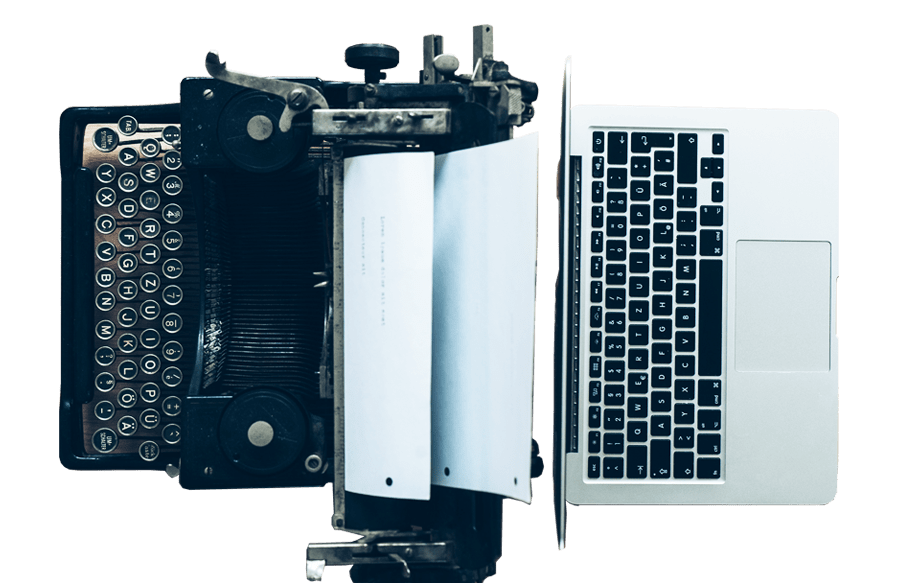 WHY CHOOSE US?
We're trendsetters in voice technology.
We've developed enterprise solutions working on AI and voice-based technologies, including Google Home, Siri, Alexa and any iOS/Android-based voice-controlled device.
KNOW MORE
01.
Thinking Beyond Technology
Our engineers are well versed with front-end, back-end, and server-side technologies such as JavaScript, HTML, and Node.JS, and can handle your entire voice-based development life cycle with the highest level of quality and efficiency.
Our cross-functional teams include engineers with expertise in a multitude of different aspects of SDLC, such as business analysts, UI/UX experts, developers, project architects, database engineers, voice tech experts, testers, and more.
We've embraced a proven agile development methodology and deployment style to reduce risk and deliver robust applications for our clients. Clean codes, continuous improvement, and agility are inherent in our working style.
04.
Support and Maintenance
We deliver solutions that align with your business goals and meets your requirements. We have one goal: maintain, support, integrate, and repeat to guarantee complete client satisfaction.

Voice
Consulting Services
Our specialty lies in voice-based AI assistant development and integration with web and mobile platforms, IoT applications, and wearables.

Alexa
Skill Development
We build skills that make Alexa smarter and more powerful to improve customer experience and enable you to connect with Amazon Echo Family, Fire TV, and other IoT devices.

Google Home
Action Development
We offer end-to-end design, development, and maintenance for your Google Action to optimize your workflows and automate your processes.

Speech-to-text
Transcription
Our solutions are most suitable for fast, accurate, and real-time transcription of customer calls, board meetings, support calls, lectures, and conferences.

Voice
Analytics & NLP
Our solutions allow you to gather insights on your caller's emotional state of mind and mood and understand their interests. You can track it all through an intuitive dashboard.

Chatbot
Development
Chatbots we develop can be programmed to handle virtually any process. You share your requirements and our experts will make sure to deliver.
Dedicated Resource
Our team of experts works extensively for you on a monthly basis.
Fixed Cost
You let us know your project's requirements and we present a fixed-cost estimate to you.
Time and Money
You pay hourly as you use our resources.
Deep insights and inspiration to explore Voice Technology in detail